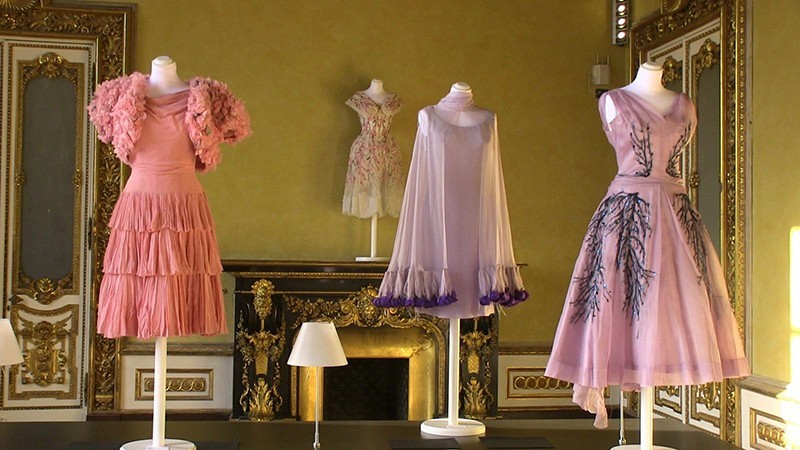 The Department of Vintage and Bijoux was born together with the Maison d'Armor Maison Bibelot in "unsuspecting" times, when the auctions of vintage clothes and accessories were the exclusive prerogative of the Anglo-Saxon market. The department of vintage auctions of clothes, jewelry and bijoux has organized important auctions, considered historic for the sector, especially in Italy. Among the many, the sale of the wardrobe of the journalist Adriana Grassi at Palazzo Guicciardini and the luxury wardrobe haute-couture by the writer Anna Rontani, carried out in collaboration with Polimoda and, more recently, a sale dedicated to Anastasia Badvaz Polacco.
Many of the clothing and accessories selected for the vintage and bijoux auctions of this Department are exhibited at the Museum of Fashion and Costume at Palazzo Pitti in Florence, at the Gucci Museum and in other important international collections. Special attention is given to vintage linen and its refined embroidery techniques. The Department organizes a Vintage and Bijoux auction every year, usually in January, during the Pitti Immagine week.
Auctions of "Vintage and Bijoux"
Auction 0146
A collection of antique lace, embroidery and linen
tue 30 OCTOBER 2018
Auction 0147
Vintage and accessories
tue 30 OCTOBER 2018
Auction 0143
Accessories and Vintage
mon 11 JUNE 2018
Flora Rovigo
Head of Department
Graduated in Literature, Department of History of Art, at the University of Florence, with a thesis in Decorative and Industrial Art, she started her career in the field of Contemporary Art and specialized in creation of cultural events as well as expositions in Italy and abroad. A researcher of American and European Costume Jewellery, as well as of Italian bijoux, she filed the entire production of A.F.B. (Artigiana Fiorentina Bigiotteria) and assisted in the Company museum.